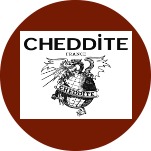 Cheddite shotshell hulls arrive in full containers to BPI. This allows for the lowest prices and the broadest selection. We stock almost every possible type and size of shotshell hull and we develop load data for them in our ballistic laboratory. Check out the latest edition of Advantages for our entire load library of Cheddite hulls (over 5200 loads in all).
Cheddite produces over a billion shotshell hulls every year. They are the largest supplier of new/primed hulls in the world. Many of your favorite cartridge manufacturers already use Cheddite hulls in the loads you already shoot. Give Cheddite a try with your reloads.
More hulls. More loads. Better performance.
There is NO Hazmat fee on primed hulls.