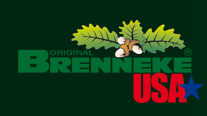 Brenneke 28ga 2-3/4" 5/8 oz. Slug (5/box)
The moderate recoil makes the 28 gauge to a perfect slug for young hunters who will be introduced to slug shooting. It ´s sweet but it is no ligthweight! Our 28 gauge is a multi talent: small game, home defense and all around shooting. Just try and have fun!
Calibre: 28ga 2-3/4"
Weight: 5/8 oz, 273grs
Game: Small game
Barrel: Rifled or smoothbore
Range: 50+ yards