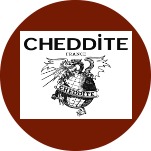 Cheddite 12ga 2-3/4" paper new/primed hull (bag/100)
12mm brass
Skived red tube (tapered material at the top of the hull)
Paper tube for traditional loads
New and primed with Cheddite 209 Primer
If cartridge manufacturers do not produce their own hulls, it is highly likely that they are using Cheddite hulls. These are reliable straight-wall hulls; extremely versatile for almost all load types. They crimp easily, either with a fold or roll. Primed with the reliable CX2000 (known as the Cheddite-209 in the USA).
Crimping: A Super Crown Crimp Starter will make your crimping easier with much more satisfying results. Improved crimps and more complete powder ignition will result. Some traditionalists prefer to use our Roll Crimper. Also, MEC makes a nifty Spindex crimping accessory for crimping paper-tubed hulls (#1308462S).
Remember, new/primed hulls are your best value and there's never a Hazmat charge when you ship them via ground service in the contiguous U.S.
Load data: See our Advantages Manual both for lead & nontoxic loads.

Product Type: New and primed shotshell hulls
Specs: Cheddite-209 primer (industry tolerances apply to all measurements)
SHIPPING: Ammunition or hulls shipped by ground service do not require a HazMat fee. Any ammunition shipped by air service does require an Air HazMat fee. Our sales associates can help you with any questions.
WARNING: You must be 18 years or older to purchase ammunition. Always make sure you use the correct ammunition for your specific firearm. Check local laws for other regulations. ATTENTION: Residents of DE, DC, IL, MA, NY, and OH please check your local laws for restrictions before ordering any ammunition products.
Made in France