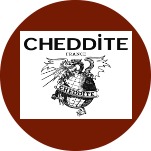 Cheddite 12ga 3-1/2" new primed hull 16mm (1700/case)
If cartridge manufacturers do not produce their own hulls, then it is a good chance that they may be using Cheddite hulls. These are reliable straight-wall hulls. They are extremely versatile for almost all load types. They crimp easily, either with a fold or roll. Primed with the reliable CX2000 (known as the Cheddite-209 in the USA).
Crimping new hulls: Our Super Crown Crimp Starter will make your crimping easier with much more satisfying results. Improved crimps and more complete powder ignition will result.
Shipping primed hulls: Remember, new/primed hulls are your best value and there's never a Hazmat charge when you ship them via ground service in the contiguous U.S.
Load data: See data in Advantages Manual
Both lead & non-toxic loads.
Cheddite's 209 primer is comparable with Nobel Sport 209, Winchester 209, and CCI 209 primers. Any of the above mentioned primers may be used where the MH209 primer designation is shown in printed load data.
Sold per bag of 100.