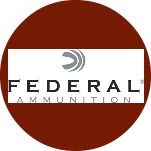 Federal Premium 16ga 2-3/4" #1 Power-Shok Buckshot (box/5)
Power-Shok F164 Many hunters use buckshot to bring home the venison—and with the dramatic power of our available loads, it's no wonder. Each load features a Triple Plus wad system that gives you better shot alignment and a granulated plastic buffer to keep shot pellets uniform in shape. You get tight downrange patterns and better stopping power with Power-Shok Buckshot. 5 rounds/box, 50 boxes/case.

Specifications
-Gauge: 16
-Shell Length: 2-3/4 inch
-Shot: #1 Buck
-Velocity: 1225
-Shot Count: 12 Pellets

Uses: Medium game

Product Type: Ammunition, shotshell (image shown may not represent exact product packaging or product appearance.)
General Info: You must be 18 years or older to purchase shotshell ammunition and 21 to purchase rifle and pistol ammunition. For safety reasons, we do NOT accept returns on any ammunition. Always make sure you use the correct ammunition for your specific firearm. Check your local laws for other regulations.
ATTENTION: Residents of DE, DC, IL, MA, NY, and OH please check your local laws for restrictions before ordering any ammunition products.
Shipping Details: WARNING: Ammunition shipped by ground service does not require a HazMat fee. Any ammunition shipped by air service does require an Air HazMat fee. Our sales associates can help you with any questions.
Loaded in USA