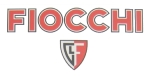 These are the loads to choose when the weather turns snotty with high winds and cold. Under those conditions, average loads (and average hunters) become useless. One normal days, the ultra high velocity will still be a huge advantage for running and far-flushing birds.
Choose a shot size that best suits your conditions: the more wind and the more range the larger pellet you will want.
#6s are ideal for most conditions even approaching normal while the #4s are the only way to go under more extreme conditions with big birds, sparse cover and long range. We recommend that you have some of each size because as we all know, weather changes rapidly on the prairie.
12ga 2-3/4"
1-3/8 oz Nickel-Plated Lead
1485 fps
25 rounds per box, 10 boxes per case