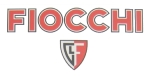 -Fiocchi 12ga 3-1/2" Steel
-1-3/8oz, 39 grams shot
-Treated Steel Shot
-1520fps
-Shot Sizes # T, BBB, BB, 1, 2
WARNING: You must be 18 years or older to purchase ammunition. For safety reasons, we do NOT accept returns on any ammunition. Always make sure you use the correct ammunition for your specific firearm. Check local laws for other regulations. ATTENTION: Residents of DE, DC, IL, MA, NY, and OH please check your local laws for restrictions before ordering any ammunition products.
SHIPPING: Ammunition shipped by ground service does not require a HazMat fee. Any ammunition shipped by air service does require an Air HazMat fee. Our sales associates can help you with any questions.