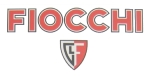 Fiocchi 20LITE 20ga 3-3/4" 3/4oz Low Recoil (box/25)
Reduced recoil is essential for "deprogramming" a flinch, learning to maintain concentration on the target and smooth follow-through.
Best for new shooters and training:
Fiocchi's Lite is an excellent choice for a new shooter. An experienced shooter can exercise a focus on fundamentals - not a sore shoulder. This is the finest load on the market that we've found for young and recoil-sensitive shooters
Note: because of the very low pressures, this load may not cycle some semi-automatics.
20ga 2-3/4"
3/4oz
1075fps
7-1/2 lead
25 rounds per box, 10 boxes per case