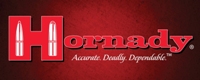 Hornady Lock-N-Load Powder Measure
The Lock-N-Load powder measure offers the most flexible operation and widest range of any powder measure.
Largest charge range in the industry. Go from .5 grains to 265 grains by simply changing inserts.
A push of the button allows you to swap metering inserts in seconds.
Precision manufacturing eliminates powder binding between the frame and drum.
Delivers smooth function with all types of propellant - extruded or ball.