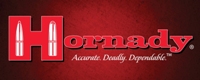 Hornady One Shot Gun Cleaner w/Dyna Glide Plus - 5 oz.
Hornady One Shot with DynaGlide Plus is a revolutionary formula developed to rid firearms of malfunctions caused by a buildup of lubricants and grime.
The unique DynaGlide Plus formula cleans the actions of firearms and leaves a micro-thin layer of dry lubricant.
Because One Shot is a dry, non-tacky lube, it smooths actions and eliminates mechanical fouling due to powder and dirt adhering to the lubricant. 5 oz Aerosol.