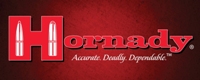 Hornady One Shot Gun and Tool Cleaner and Moisture Protectant - 2oz Spray
Featuring DynaGlide Plus and 4X Metal Protector technology, this gun and tool cleaner/conditioner/lubricant reduces grit and grime buildup.
The thin, dry film lube is impervious to heat, cold, grit and residue buildup and supports a self-cleaning action whereby debris is blown out the barrel and gas ports. 2 oz Spray.