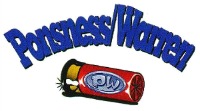 Ponsness Warren Die Cleaning Brush 12ga
It is critical that you keep the inside of the re-sizing dies free of carbon and plastic build-up. The cleaning bracket quickly attaches to the front of the reloader, and used with either the brush or swab, automatically cleans your dies while reloading.
Recommended for use on all 900 and 800 series machines.
Available sizes:

Product Type: Die Cleaning Brush
Size: 12ga
Made in USA