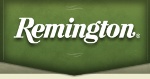 Remington Gun Club Target Load 12ga 2-3/4" 1 oz load
Remington's Target Loads have taken shot-to-shot consistency to a new performance level, setting the standard at all major skeet, trap, and sporting clays shoots across the country, while providing handloaders with unmatched reloading ease and hull longevity.
Remington Gun Club Target Loads are an excellent choice for economical shooting. Loaded with Gun Club Grade Shot, Premier® STS® Primers, and Power Piston® One-Piece Wads, these high-quality shells receive the same care in loading as our top-of-the-line Premier STS and Nitro 27® shells. Many shooters are discovering that they can get acceptable reloading life while stretching their shooting dollar.
Features:
1185fps
1oz. load
shot size #8