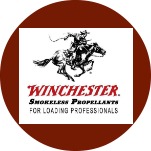 Winchester Super X Shotshell Mailbox
Nothing says "sportsman" like a Winchester Super-X™ mailbox!
Designed with the famous Winchester "Super-X™" shotshell logo artwork, this mailbox features weather-resistant paint and electroplated metal construction to provide years of eye catching service. Mailbox is 26" x 8.5" and is designed to fit on a standard 2" x 4" or 4" x 4" post.
Sturdy metal construction
Bright red color
Fits on standard mailpost

Product Type: Mailbox
Size: 26" x 8.5"
Specifications: Electroplated Metal