Detailed Description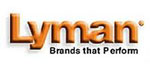 Presentation Chrome Plated Snap Caps (2/package)
Deluxe solid brass, chrome plated snap caps. Each is custom made and polished to a high gloss finish. Feature a solid dead cap for dry firing.
High quality shotguns deserve these premium quality snap caps to preserve their firing pins and mainsprings.
The extra durable, "Dead Cap" design delivers thousands of safe, damage-free dry fires. Use them for practice, training and before storage to release spring tension. 2 per package.
Lyman chrome snap caps are available in two sizes:

Product Type: Gun Accessory, Snap Caps
Application: Gun protection and care
Packaging: Two snap caps per package
Made in USA