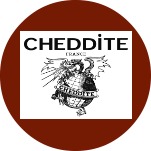 Cheddite 12ga 2-3/4" new/primed 10mm skived hulls (100/bag)
Top Edge: lightly skived
Brass: 0.371" (10mm)
Primer: Cheddite-209
Headstamp: "12 (stars)" generic
Wall Thickness: 0.030"
Cheddite produces high quality hulls of all gauges and lengths for manufacturing clients all over the world. They produce well over a billion hulls every year. These are reliable straight-wall hulls; extremely versatile for almost all load types. They are skived and crimp easily with a fold or roll. We prefer using a Super Crown Crimp Starter on new tubes because they generally need a little extra crimp memory.
Hulls are not regulated under 49CFR Special Provision 50. This means there is NO Hazmat charge when shipped by U.S. ground service. Contains a Cheddite 209 primer (Cheddite CX2000).
Load Data: A wide selection of loads is now available in the Cheddite Manual.
---
SHIPPING: Ammunition or hulls shipped by ground service do not require a HazMat fee. Any ammunition shipped by air service does require an Air HazMat fee. Our sales associates can help you with any questions.

WARNING: You must be 18 years or older to purchase ammunition. Always make sure you use the correct ammunition for your specific firearm. Check local laws for other regulations. ATTENTION: Residents of DE, DC, IL, MA, NY, and OH please check your local laws for restrictions before ordering any ammunition products.

Made in France