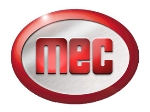 650 Reloader
The MEC 650N gives maximum performance with a minimum of effort. It works on six shells at once, but is not self-actuating. With every stroke, a reloaded shell is completed. The MEC 650N does NOT resize except as a separate operation. This press is a balance between a single-stage and a progressive press; it is for the person who wishes to resize and inspect their shells as a separate operation. (The MEC SuperSizer is recommended to fill your resizing needs.) The MEC 650N has three crimping stations. The first station starts the crimp. The second closes the crimp. And the third station places the taper on the shell that is so important for proper feeding in a pump or automatic.
Available in 12, 16, 20, 28 gauge, and .410 bore. Die sets are not available. The large Automatic Primer feed is standard. Fill it with a full box of primers and the MEC 650N does the rest.
*STOCK NOTE: Even if this reloader is listed out of stock, we have multiple shipments arriving from MEC every week. Our volumes assure speedy shipment of your MEC reloader.
Please call our customer service department at 1-888-273-5623.

BPI's Super Crown Crimp Starter
HOT-RODDING YOUR MEC RELOADER:
You can improve MEC performance with just a couple convenient accessories:
Better Crimps: When loading new/primed hulls, your crimps may not stay closed if you are using a standard plastic crimp starter. The Super Crown Crimp Starter is designed to put a lasting crimp memory into new plastic, essential for tight and functional crimps on new hulls. The Super Crown also provides better crimps on once-fired hulls too.
Shot & Powder Charges: For added versatility and convenience, we recommend the Universal Charge Bar. This excellent accessory quickly pays for itself in bushing and charge bar savings and it gives you almost limitless load flexibility.
MEC Standard Reloaders include 1 Charge Bar & 3 Powder Bushings

10 GA

2oz

37, 40, 44

12 GA

1-1/8oz

29, 30, 32

16 GA

1oz

23, 25, 29

20 GA

7/8oz

20, 22, 24

28 GA

3/4oz

14, 16, 21

.410

1/2oz

10, 11, 12

.410 3"

11/16oz

10, 11, 12