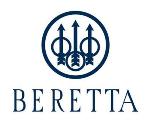 Beretta Silver Pigeon Shooting Vest #GT30
Designed to perform, this ambidextrous shooting vest features international-style, easy-glide shooting patches for a quick and reliable shotgun mount. Removable interior recoil pad can be used on the left or right side. Two full box pockets hold loads and casings. Mesh cooling panels, ear protection loop and easy-adjust, permanent position waist cinch.
Material: Cotton/polyester.