Why Shop at Ballistic Products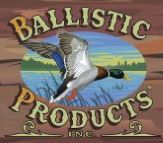 • Most orders ship within 72 hours.
• Professional technical help for all of our components.
• Discounted prices on products and shipping.
Shipping
Q: What are your shipping charges?
A: We ship at discounted rates via UPS or FedEx. We pass the shipping savings along to you, charging only actual shipping costs. Many items are not allowed to be shipped via the Postal Service so you will not see that shipping option. We will change the shipping method if it is more cost efficient to ship via the Postal Service.
Q: Do you ship to Alaska & Hawaii?
A: Yes. We can ship any products that do not contain a hazardous material. You will not be able to order primed hull, ammunition, powder or primers. We ship to AK & HI via the United States Postal Service and all charges will depend upon the weight of the package.
Q: Do you ship internationally?
A: No, we do not ship internationally.
Q: How long will it take to get my order?
A: Most in stock orders will ship within 72hrs. Backordered items normally ship within 2 weeks of order date.
A: Primed hulls and ammunition do not incur a hazardous material charge unless shipped by air. The hazmat charge will then be $35.00.
A: Yes. We do charge to ship out back ordered items. The costs are our actual discounted rates. You have the option of holding your order until all products are available.
Ordering
Q: When will my order ship?
A: Most in stock orders will ship within 72hrs.
Q: Can I add to an order /change an order after it has been placed?
A: You are allowed to add to or change an order if it has not shipped. Please call 888-273-5623 and a customer service representative will help you.
Q: Do you accept backorders?
A: We do accept backorders for most products not in-stock.
Hazardous Material
Q: What is the hazardous material fee?
A: Ground Hazmat shipping surcharge will apply to all orders containing powder or primers. Combine powder and primers for a better value. Maximum shipment weights of 48lbs powder; 70lbs powder and primers combined. We cannot ship primers or powders to New Jersey and Massachusetts. All Hazardous Material shipments require an adult signature at the time of delivery.
Q: What products do I have to pay a hazardous material fee for?
A: Powders and primers incur a hazardous material fee. Ammunition, primed hulls and aerosol cans will have a fee applied if shipped by air.
Other Questions
Q: Where can I get reloading data for your components?
A: We have many reloading manuals that contain data for all of our proprietary products. Please follow this link to see our full line of reloading manuals. We will, however, provide sample data from our manuals with the purchase of our hulls and wads. This data is available upon request and is not automatically included with every order.
Q: Can I pick my order up at Ballistic Products?
A: You can pick your order up at our Corcoran, MN location. Please call you order in ahead of time and we'll have it ready to go when you get here.