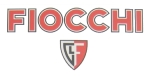 Fiocchi 410HV 11/16 oz .410 3" (box/25)
The .410 bore is a delight to carry into the dense woods to chase the most unreachable upland birds. Learning to use the .410-bore successfully elevates any shooter's skills. These loads are great for extending the .410's field usefullness.
410 3"
11/16 oz
1140 fps
6, 7-1/2, 8, or 9 lead
25 rounds per box, 10 boxes per case

Product Type: Ammunition, .410 (image shown may not represent exact product packaging or product appearance.)
Packaging: 25 rounds per box, 10 boxes per case
General Info: You must be 18 years or older to purchase shotshell ammunition and 21 to purchase rifle and pistol ammunition. For safety reasons, we do NOT accept returns on any ammunition. Always make sure you use the correct ammunition for your specific firearm. Check your local laws for other regulations.
ATTENTION: Residents of DE, DC, IL, MA, NY, and OH please check your local laws for restrictions before ordering any ammunition products.
Shipping Details: WARNING: Ammunition shipped by ground service does not require a HazMat fee. Any ammunition shipped by air service does require an Air HazMat fee. Our sales associates can help you with any questions.
Loaded in USA