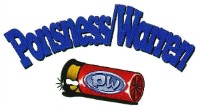 STOS Pin Point Applicator
Ensure long- lasting, friction-free performance of your PW loader with STOS lubricant. It can also be used on firearms, for case re-sizing, fishing reels, automotive parts, gear and cam surfaces or anywhere that requires lubrication.
This Pin Point Applicator is very convenient for all those hard-to-reach areas.

Product Type: Lubricant
Size: Pin Point Applicator 10cc