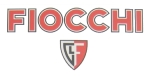 Fiocchi 12 Ga 2 3/4" 1 oz Low Recoil Rifled Slug #12LESLUG

Fiocchi's extremely accurate Aero Slug Line; 1 oz. low-recoil load for home defense, recoil-sensitive hunters and for law enforcement training using pump guns.
SPECIFICATIONS:
Mfg Item Num: 12LRSLUG
Category: Ammo, Shotshell
Gauge: 12
Type: Rifled Slug
Length: 2 3/4"
Ounces: 1 oz
Shot: Slug
Muzzle Velocity: 1150 fps
Rounds/box: 10 Rounds Per Box, 25 Boxes Per Case
Drams: Lite

The load design of this particular Fiocchi Exacta Aero Slug uses a heavier slug with reduced velocity of 1150 fps. Better for brush busting and short-range energy transfer to the target.
WARNING: You must be 18 years or older to purchase ammunition. For safety reasons, we do NOT accept returns on any ammunition. Always make sure you use the correct ammunition for your specific firearm. Check local laws for other regulations. ATTENTION: Residents of DE, DC, IL, MA, NY, and OH please check your local laws for restrictions before ordering any ammunition products.
SHIPPING: Ammunition shipped by ground service does not require a HazMat fee. Any ammunition shipped by air service does require an Air HazMat fee. Our sales associates can help you with any questions.