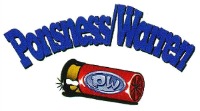 800 Plus progressive shotshell reloader w/ EZ-Seal Top Plate
Our lab has been using the model 375 to load our test loads for as long as we've been in business. In fact, we still have, and use, the first one we ever bought.
The 800 Plus is equipped with the star gear, index pad, and main index gear. These system gives you that postive "click" of confidence when the machine is indexed.
Features:
Die-removal cylinder
Full-length resizing
Large automatic primer feed system
Maximum-leverage handle for easy actuation
Taper crimp system
Quick and easy shell removal at virtually any station
EZ-Fill access hopper holds about a pound of powder and 25 lbs. of shot
Brass external adjusting primer feed assembly
New Patent Pending spring loaded floating powder seal
Bushing pullers have been integrated into the plugs
Steel Bushing access plugs
Includes all other standard features found on PW's reliable progressive reloaders
Another great feature of the 800 Plus is the availability of quick-changing tooling kits. Since the 800 Plus does not have a center shaft, these tooling kits are easily installed in a tool head, allowing you to convert to another gauge in under 5 minutes and with no need to re-adjust any of the crimping stages.
Bushings Included:
12 gauge: H, #6 (1-1/8 oz)
16 gauge: 16ga. - #5 and G1
20 gauge: D, #4 (7/8 oz)
28 gauge: B, #3 (3/4 oz)
.410 bore: 2A - #1 (1/2 oz)

Curmudgeon's Loading Tips:
Progressive reloaders: These are the Ferraris of reloading. They crank out simple loads very fast and they can save you time and a lot of money on ammuniton. Like Ferraris, reloaders aren't meant to cover every specific task. If you plan on loading hunting loads or if you like variety in your loads, please take a look at a single-stage reloader, like the PW 375C. The proper tool for the job always makes your life easier.
For more great load data and loading hints, click on the Curmudgeon and sign up for our weekly email updates and product specials.
---
*This product is drop shipped directly from the manufacturer and may incur additional shipping time. Actual stock of this product from our manufacturer may not be accurately reflected online. Please contact our customer service department at info@ballisticproducts.com or 1-888-273-5623 if you have any questions regarding your order.