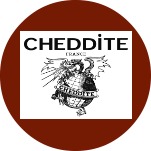 Cheddite 10ga 3-1/2" (86mm) new primed hull 16mm (bag/50)
If cartridge manufacturers do not produce their own hulls, then it is a good chance that they may be using Cheddite hulls. These are reliable straight-wall hulls. They are extremely versatile for almost all load types. They crimp easily, either with a fold or roll. Primed with the reliable CX2000 (known as the Cheddite-209 in the USA).
Crimping new hulls: Our Super Crown Crimp Starter will make your crimping easier with much more satisfying results. Improved crimps and more complete powder ignition will result.
Shipping primed hulls: Remember, new/primed hulls are your best value and there is never a Hazmat charge when you ship them via ground service in the contiguous U.S.
Color: Red
Top Edge: Skived
Length: 86mm
Brass: 20mm
Primer: Cheddite 209 primer (Cheddite CX2000)
Headstamp: "10" with stars
Wall Thickness: 0.030"
Made in France