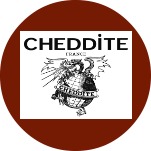 Cheddite Multi-Hull 12ga 3" 16mm (bag/100)
Color: (select above)
Skived tube
16mm brass
Cheddite 209 Primer
Mfg by Cheddite of France
Cheddite produces high quality hulls of all gauges and lengths for manufacturing clients all over the world. They produce well over a billion hulls every year. These are reliable straight-wall hulls; extremely versatile for almost all load types. They are skived and crimp easily with a fold or roll. We prefer using a Super Crown Crimp Starter on new tubes because they generally need a little extra crimp memory.
Hulls are not regulated under 49CFR Special Provision 50. This means there is NO Hazmat charge when shipped by U.S. ground service. Contains a Cheddite 209 primer (Cheddite CX2000).
Comparison Chart: 12ga 3" hulls
Part #
Mfg.
Gauge
Length
Specs
Primer
Depth
#0621230
Federal
12ga
2.983
IBW (internal plastic)
Fed 209A
2.829
#0641230
Fiocchi
12ga
2.960
brown/unskived
Fiocchi 616
2.663
#RIO127622
RIO
12ga
2.964
royal blue/skived
Rio 209
2.700
#0641230
Fiocchi
12ga
2.960
brown/unskived
Fiocchi 616
2.663
#1391276
Cheddite
12ga
2.964
red/skived
Ched-209
2.717
---
Product Type: New and primed shotshell hulls
Size/Length: 12ga 3"
Specs: Skived top edge, Cheddite-209 primer (industry tolerances apply to all measurements)
SHIPPING: Ammunition or hulls shipped by ground service do not require a HazMat fee. Any ammunition shipped by air service does require an Air HazMat fee. Our sales associates can help you with any questions.
WARNING: You must be 18 years or older to purchase ammunition. Always make sure you use the correct ammunition for your specific firearm. Check local laws for other regulations. ATTENTION: Residents of DE, DC, IL, MA, NY, and OH please check your local laws for restrictions before ordering any ammunition products.
---
Made in France