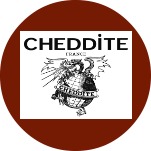 Cheddite 20ga 2-3/4" new/primed 16mm brass hulls (100/bag)
Color: Yellow
Top Edge: Skived
Brass: 0.625" (16mm)
Primer: Cheddite-209
Headstamp: "20 (stars)" generic
Wall Thickness: 0.030"
Cheddite produces high quality hulls of all gauges and lengths for manufacturing clients all over the world. They produce well over a billion hulls every year. These are reliable straight-wall hulls; extremely versatile for almost all load types. They are skived and crimp easily with a fold or roll.
Crimping: We prefer using a Super Crown Crimp Starter on new tubes because they generally need a little extra crimp memory. Roll crimps also work very well on these hulls.
Shipping: Hulls are not regulated under 49CFR Special Provision 50. This means there is NO Hazmat charge when shipped by U.S. ground service. Contains a Cheddite 209 primer (Cheddite CX2000).
Save even more....
Click here to buy in case quantity
Comparison of 20ga hulls:
Part #
Mfg.
Gauge
Length
Specs
Primer
Volume*
#0622070
Federal
20ga
2.653
yellow/skived
Fed 209A
1195
#1392070
Cheddite
20ga
2.724
yellow/skived
Ched-209
1238
#0642020
Fiocchi
20ga
2.724
yellow/skived
Fiocchi 616
1219
#RIO207016
Rio
20ga
2.734
yellow/skived
Rio 209
1232
*Volume is determined by grains of #7-1/2 lead shot that fit into the hull.