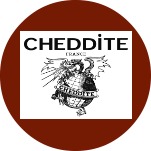 Cheddite 20ga 3" 16mm HOT primer (bag/100)
Color: Yellow
Top Edge: Skived
Brass: 0.625" (16mm)
Primer: Cheddite CX2000 Hot SI
Headstamp: "20 (stars) generic
Wall Thickness: 0.030"
Loading data:
11/18/22 Part I: Cheddite 20ga 3" HOT Primer
11/30/22 Part II: Cheddite 20ga 3" HOT primer non-toxic
*The CX2000 "HOT" primer is new. Do not use load data that calls for the Original Cheddite 209 (Original CX2000).
Cheddite produces high quality hulls of all gauges and lengths for manufacturing clients all over the world. They produce well over a billion hulls every year. These are reliable straight-wall hulls; extremely versatile for almost all load types. They are skived and crimp easily with a fold or roll.
Crimping: We prefer using a Super Crown Crimp Starter on new tubes because they generally need a little extra crimp memory. Roll crimps also work very well on these hulls.
Shipping: Hulls are not regulated under 49CFR Special Provision 50. This means there is NO Hazmat charge when shipped by U.S. ground service. Contains a Cheddite Magnum primer (Cheddite CX2000 Hot SI).
Made in France