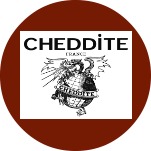 Cheddite .410 3" new primed hull (bag/100)
*Limit 5 bags per customer*
These are true .410 hulls according to SAAMI specifications. The maximum body diameter, which is slightly wider than CIP European standards, They are stamped .410 on the head.
16mm high brass
Skived tube (taped material at the top of the hull)
Cheddite 209 Primer
Headstamp: "Cal. 36"
Mfg by Cheddite
Many of the world's leading cartridge manufacturers do NOT produce their own hulls. Generally, many of them are Cheddite hulls. These are reliable straight-wall hulls; extremely versatile for almost all load types. They crimp easily, either with a fold or roll. Primed with the reliable CX2000 (known as the Cheddite-209 in the USA).
A Super Crown Crimp Starter will make your crimping easier with much more satisfying results. Improved crimps and more complete powder ignition will result.
Remember, new/primed hulls are your best value and there's never a Hazmat charge when you ship them via ground service in the contiguous U.S.
Load data: See our Small Bore Manual both for lead & nontoxic loads, including buckshot loads for some .410 handguns.
Comparison Chart: .410 2-1/2" and 3" hulls
Part #
Mfg.
Gauge
Length
Specs
Primer
Depth
#1394165
Cheddite
.410
2.500
red/skived 8mm
Ched-209
2.219
#1394176
Cheddite
.410
2.970
red/skived 16mm
Ched-209
2.680
#0644100
Fiocchi
.410
2.500
red/skived 8mm
Fiocchi 616
2.229
#0644130
Fiocchi
.410
2.997
red/skived 16mm
Fiocchi 616
2.727
*Select an alternative if your first choice is out of stock.

Product Type: New and primed shotshell hulls
Specs: Cheddite-209 primer (industry tolerances apply to all measurements)
SHIPPING: Ammunition or hulls shipped by ground service do not require a HazMat fee. Any ammunition shipped by air service does require an Air HazMat fee. Our sales associates can help you with any questions.
WARNING: You must be 18 years or older to purchase ammunition. Always make sure you use the correct ammunition for your specific firearm. Check local laws for other regulations. ATTENTION: Residents of DE, DC, IL, MA, NY, and OH please check your local laws for restrictions before ordering any ammunition products.

Made in France