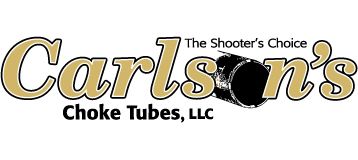 Beretta Optima HP Cremator Non-Ported Choke Tubes
These chokes feature our brand new Triple Shot Technology. TST is a series of three graduated rings in the taper section of the choke tube, that allow a more gradual transition from the shotgun bore to the final constriction. The Cremator series conveys a host of benefits to the shooter, like reduced pellet deformation, less flyers, and denser patterns. These choke tubes are non-ported.
You also get all the benefits of an extended choke tube, including a 25% longer parallel section for tighter and more dense patterns, wrench-less installation and quick removal, and muzzle protection. They are offered in your choice of ported or non-ported configurations, with a matte black finish. Like all of our tubes, the Cremator series carries a lifetime warranty, and are constructed out of our premium 17-4 stainless steel.
NOTE: The long range Cremator can not be used with any steel shot larger than #2.
Combine the spectacular performance of today's premium ammunition with this breakthrough in choke tube technology and you'll see why Carlson's new CREMATOR series of choke tubes is setting the shooting world on FIRE.
---