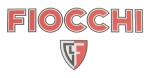 Fiocchi 12ga Field Dynamics 3" 1-3/4oz 1330fps (bx/25)

Hard lead shot, clean-burning powders and tight patterns won't let the game get away. This is a stout, heavy-duty 12ga 3" for very tough conditions and tough game.
1-3/4 oz. loads out of the 12ga 3" will yield some significant recoil, but you can be assured that this load will hit game even harder.
1-3/4oz, 50 grams shot
1330 fps
Shot sizes #4, 5, 6
25 rounds/box
10 boxes/case

---
WARNING: YOU MUST BE 21 YEARS OR OLDER TO ORDER AMMUNITION. ALL AMMUNITION WILL BE SHIPPED VIA GROUND SERVICE AT OUR DISCRETION. ALWAYS MAKE SURE YOU USE THE CORRECT AMMUNITION FOR YOUR SPECIFIC FIREARM. DUE TO SAFETY CONSIDERATIONS AND LEGAL/REGULATORY REASONS, WE DO NOT ACCEPT RETURNS ON AMMUNITION. CHECK YOUR LOCAL LAWS FOR ANY OTHER REGULATIONS.
ATTENTION: RESIDENTS OF CA, CT, DE, DC, IL, KS, MA, NJ, NY, OH, RI, AND WA, CHECK YOUR LOCAL LAWS BEFORE ORDERING AMMUNITION PRODUCTS. ADDITIONAL DOCUMENTATION IS REQUIRED FROM RESIDENTS OF CT, IL, & RI BEFORE AMMUNITION CAN BE SHIPPED.
BALLISTIC PRODUCTS RESERVES THE RIGHT TO IMPOSE ADDITIONAL SHIPPING RESTRICTIONS AND REQUIREMENTS TO INDIVIDUAL STATES.
BY PLACING AN ORDER, YOU CERTIFY YOU ARE OF LEGAL AGE AND SATISFY ALL FEDERAL, STATE AND LOCAL LEGAL/REGULATORY REQUIREMENTS PRIOR TO PURCHASE.
View our FAQ for specific requirements and restrictions.
---