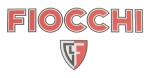 You can't find success if you flinch every time you pull the trigger. Minimizing the effects of recoil are essential for learning to maintain concentration on the target and follow-through.
An experienced shooter can use low recoil ammunition to exercise a focus on fundamentals - not a sore shoulder. A new shooter, who likely fears recoil more than any other aspect of shotgunning, will be able to appreciate shooting without the pain.
12ga 2-3/4 inch
7/8oz
1200fps
#7-1/2 & 8 lead
25 rounds per box, 10 boxes per case
---
WARNING: You must be 18 or older to purchase rifle or shotgun ammunition and 21 or older to purchase handgun ammunition. All ammunition will be shipped via ground service at our discretion. Always make sure you use the correct ammunition for your specific firearm. Due to safety considerations and legal/regulatory reasons, we do not accept returns on ammunition. Check your local laws for any other regulations.
ATTENTION: Residents of CA, CT, DE, DC, IL, KS, MA, NY, OH and WA, check your local laws before ordering ammunition products. By placing an order, you certify you are of legal age and satisfy all federal, state and local legal/regulatory requirements prior to purchase.