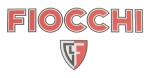 Fiocchi 12ga Blank (25/box)
Fiocchi blanks are very useful for reenactments, ceremonies, training exercises and hunting dog training. They will give you the noise and realism of conventional ammunition without the projectile. This load is a blank, which means that it contains a live primer and propellant (powder), but no shot.
SPECIFICATIONS:
Mfg Item Num: 12BLANK
Category: AMMO BLANKS
Type: Blank
Caliber: 12ga 2-3/4"
Rounds/box: 25 Rounds Per Box/10 Boxes Per Case

---
WARNING: You must be 18 or older to purchase rifle or shotgun ammunition and 21 or older to purchase handgun ammunition. All ammunition will be shipped via ground service at our discretion. Always make sure you use the correct ammunition for your specific firearm. Due to safety considerations and legal/regulatory reasons, we do not accept returns on ammunition. Check your local laws for any other regulations.
ATTENTION: Residents of CA, CT, DE, DC, IL, KS, MA, NY, OH and WA, check your local laws before ordering ammunition products. By placing an order, you certify you are of legal age and satisfy all federal, state and local legal/regulatory requirements prior to purchase.