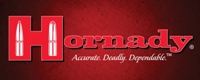 Hornady 12ga Slug 300gr Monoflex Superformance (5/bx)
At the heart of the Superformance® Shotgun slug is the MonoFlex® projectile topped with the Hornady® exclusive Flex Tip® design that works as a catalyst for uniform expansion, even at low velocities. The MonoFlex® won't separate, and retains 95% of its original weight.
Fueled by our specially blended propellants, the Superformance® Shotgun Slug is built to deliver maximum velocity for flatter trajectories and enhanced terminal performance.
Bullet Weight: 300gr
Bullet Style: Monoflex
Muzzle Velocity: 1950 fps
Muzzle Energy: 2533 ft. lbs.
5 rounds/box, 20 boxes per case
Made in the USA