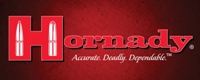 Hornady 12ga Slug 325gr Interlock AW (5/box)
Designed for fully rifled barrels, Hornady® American Whitetail® Slugs are loaded with 325-grain Hornady® InterLock® bullets. A hollow point serrated design initiates rapid expansion upon impact, and a tough, lead alloy core is lethal out to 200+ yards. The rigid polycarbonate sabot ensures accuracy. The end result is an accurate delivery system for a tough shotgun slug capable of taking the biggest midwestern whitetails.
Caliber: 12 gauge Slug
Bullet Weight: 325gr
Bullet Style: SP Interlock AW
Muzzle Velocity: 1825 fps
Muzzle Energy: 2403 ft. lbs.
5 rounds/box, 20 boxes per case
Made in the USA
---
WARNING: YOU MUST BE 21 YEARS OR OLDER TO ORDER AMMUNITION. ALL AMMUNITION WILL BE SHIPPED VIA GROUND SERVICE AT OUR DISCRETION. ALWAYS MAKE SURE YOU USE THE CORRECT AMMUNITION FOR YOUR SPECIFIC FIREARM. DUE TO SAFETY CONSIDERATIONS AND LEGAL/REGULATORY REASONS, WE DO NOT ACCEPT RETURNS ON AMMUNITION. CHECK YOUR LOCAL LAWS FOR ANY OTHER REGULATIONS.
ATTENTION: RESIDENTS OF CA, CT, DE, DC, IL, KS, MA, NJ, NY, OH, RI, AND WA, CHECK YOUR LOCAL LAWS BEFORE ORDERING AMMUNITION PRODUCTS. ADDITIONAL DOCUMENTATION IS REQUIRED FROM RESIDENTS OF CT, IL, & RI BEFORE AMMUNITION CAN BE SHIPPED.
BALLISTIC PRODUCTS RESERVES THE RIGHT TO IMPOSE ADDITIONAL SHIPPING RESTRICTIONS AND REQUIREMENTS TO INDIVIDUAL STATES.
BY PLACING AN ORDER, YOU CERTIFY YOU ARE OF LEGAL AGE AND SATISFY ALL FEDERAL, STATE AND LOCAL LEGAL/REGULATORY REQUIREMENTS PRIOR TO PURCHASE.
View our FAQ for specific requirements and restrictions.
---