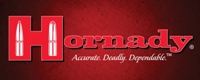 Hornady .54 Cal 425gr Great Plains Bullets (box/20)
Hornady Great Plains lead bullets were specially designed for hunting. Their three-diameter bearing surface makes them easy to load while ensuring a tight fit in the bore. They feature a small base diameter which makes them easy to start down the bore. Upon firing the skirt of the hollow base expands to engage the rifling and seal the bore.
Technical Information:
Pre-lubed with all natural lube
Designed specifically for hunting
Bullets have three bearing surfaces, each a different diameter: Base is smallest for ease of loading. Middle is larger and engages the rifling. Top is the largest diameter to fit the grooves of the rifling.
Base has a thin skirt that expands upon firing to seal the bore
Mfg Item Num: 6630
Bullet Type: Great Plains
Caliber: 54cal
Weight: 425 gr
Quantity: 20 per box
Performance features:
Great accuracy with 1 inch groupings at 100 yards
Pre-lubed for easy loading and minimal fouling
Special lead alloy delivers maximum expansion and penetration
Time proven design delivers performance on any game.