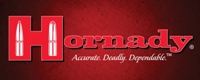 Hornady Handheld Priming Tool
The Hornady Hand Priming Tool is perfect for the reloader looking to hand prime their brass cases with maximum leverage and minimum fatigue. The pliers-style design is comfortable to grip and provides better feel than thumb-operated styles. This tool works with both large and small primers and uses standard Hornady shellholders (sold separately) or the reloader can use RCBS shellholders with the included adapter.
Notes: Will work with both large and small primers
Features one-piece primer tray and integral molded primer bushings that eliminate the need for separate bushings.
Designed for easy changeovers, shell holders and primer trays can be changed without removing the spring and punch.
Includes tray for RCBS shell holders.