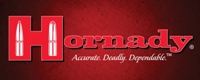 Hornady Lock-N-Load AP Ez Ject Loader
The Hornady Lock-N-Load AP press is a professional grade auto indexing 5-station progressive press that features the patented Lock-N-Load bushing system as well as a host of other features that make it more intuitive and better-equipped for all your reloading needs.
FEATURES:
Quick Change Lock-N-Load bushing system

Lock-N-Load AP has a 5-station quick change bushing system that allows quick and easy change overs from 223 to 45 in less than 5 minutes.

Quick Change Metering Inserts

The Lock-N-Load powder measure uses quick change metering inserts that allow you to switch from one powder to another with the push of a button. Add one to each die set for the ULTIMATE in quick change overs.

The EZject feature delivers 100% reliable ejection of every cartridge, every time, without any adjustments.
Universal Case Retainer Spring
The ingenious case retainer spring allows you to quickly and easily remove or insert a case at any point in the loading process and it's universal.
Priming System
The Lock-N-Load AP System can be changed from large to small primers as easy as 1-2-3:
Change the primer seater punch.

Change the primer shuttle.

Change the primer feed tube.
Case Activated Powder Drop
Case activated powder drop will dispense a powder charge ONLY when a cartridge case is present. No more spills!
Automatic Indexing
Each station moves 1/2 a stage on the down stroke and the up stroke, making for ultra smooth function. This process is much smoother than presses that do all their indexing on the down stroke.
Technical Information:
Press Type: Progressive Press

Frame Material: Cast Alloy

Handle Location: Bottom Right

Die Size Accepted: Any standard 7/8"-14 threaded die

Die Bushing Accepted: Yes

Die Bushing Brand Used: Hornady, this press has five stations that will only accept Hornady Die Bushings, each station is not threaded (The press ships with 5 bushings).

Spent Primer Collection System: Plastic tube that can be set to drop primers into trash cans

Priming Feature: Automatic

Number of Stations: 5

Mounting Hardware Included: No, users will need 1/2" thick bolts that are long enough to go through the press and reloading bench.

Warranty: Lifetime Factory
The EZ-ject system is designed to work with updated shellplates. Earlier version shellplates are not adaptable with the EZ-ject system. To tell if shellplates need to be updated, turn the shellplate upside down and look for a groove that runs in a circular pattern around the shellplate. For further instruction please refer to the "what to look for" link below. If there is no groove present Hornady will modify old shellplates to work with the EZ-ject system.
Hornady Suggests Spraying all metal parts with Hornady One Shot Gun Cleaner-Degreaser and Dry Lubricant before using the press (sold separately)
*STOCK NOTE: Even if this reloader is listed out of stock, we have shipments arriving from Hornady every week. Our volumes assure speedy shipment of your Hornady reloader. Please call our customer service department at 1-888-273-5623.

Product Type: Metallic Reloader
! Government Export Restriction ! This item may be regulated for export by the U.S. Department of State or the U.S. Department of Commerce. Please see our Export Policy or contact our customer service prior to placing your order.

Made in USA