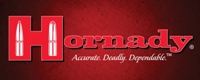 Hornady Lock-N-Load Ammo Plant 110V
Turn your progressive press into a bench-mounted ammo factory! This kit represents the ultimate reloading setup for maximum production in shorter sessions.
The Lock-N-Load Ammo Plant includes the following:
Lock-N-Load AP Press
Lock-N-Load AP Pistol Bullet Feeder
Lock-N-Load AP Case Feeder
Lock-N-Load AP Die Bushing 10 pack
Spring Case Retainer 3 pack
Large Cartridge Catcher (x3)
Large Primer Tube Pickup (x3)
Small Primer Tube Pickup (x3)
Primer Slide Spring (x2)
Pistol Metering Insert/Rotor
Rifle Metering Insert/Rotor
Powder Cop
Die Wrench
Case Activated Powder Drop
Vintage Tin Sign
Lock-N-Load AP Press

The Hornady Lock-N-Load AP press is a professional grade auto indexing 5-station progressive press that features the patented Lock-N-Load bushing system as well as a host of other features that make it more intuitive and better-equipped for all your reloading needs. Quick Change Lock-N-Load bushing system: Lock-N-Load AP has a 5-station quick change bushing system that allows quick and easy change overs from 223 to 45 in less than 5 minutes.
Quick Change Metering Inserts: The Lock-N-Load powder measure uses quick change metering inserts that allow you to switch from one powder to another with the push of a button. Add one to each die set for the ULTIMATE in quick change overs.
Reliable EZ-ject System: The EZject feature delivers 100% reliable ejection of every cartridge, every time, without any adjustments.
Universal Case Retainer Spring: The ingenious case retainer spring allows you to quickly and easily remove or insert a case at any point in the loading process AND itís universal.
Priming System: The Lock-N-Load AP System can be changed from large to small primers
as easy as 1-2-3.

Change the primer seater punch.
Change the primer shuttle.
Change the primer feed tube.

Case Activated Powder Drop: Case activated powder drop will dispense a powder charge ONLY when a cartridge case present. No more spills.
Automatic Indexing: Each station moves 1/2 of a stage on the down stroke and the up stroke, making for ultra smooth function. This process is much smoother than presses that do all their indexing on the down stroke.
Lock-N-Load Bullet Feeder

Setup and caliber changeovers with the Lock-N-Load Bullet Feeder are quick and easy and there are no special tools required for adjustments. The easy-feed bullet hopper holds up to 200 pistol bullets and features an adjustable center plate and bullet feed-wipers to ensure smooth feeding.
(Bullet feeder dies are sold separately.)
Lock-N-Load Case Feeder

Feeder has the highest torque motor in the industry and an extra large case bowl that will hold over five hundred 223 Remington cases. The Case Feeder makes it possible for the Lock-N-Load AP to load over 500 rounds of high quality ammunition per hour.
(Case feeder plates are sold separately.)