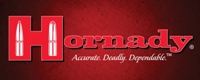 Hornady Lock-N-Load Classic Kit
The Hornady Lock-N-Load Classic Press Kit is perfect for getting started in reloading. If you are a new reloader you will love the ease of use the Lock-N-Load Classic provides and all of the accessories that are packaged with the kit so you can start turning out accurate, consistent custom ammunition. If you are a seasoned reloader you will love the fact that this press kit is built to last a lifetime and is backed with Hornady's Lifetime Warranty.
Features include an angled frame, easy grip handle, positive priming system, primer catcher, and Lock-N-Load Bushings for quick die changing. The Classic Kit includes everything reloaders need to produce high-quality handloads. (Dies, bushings, and shellholders sold separately - please see below.)
The Classic Press is packed full of features:
Lock-N-Load Classic single stage press
*STOCK NOTE: Even if this reloader is listed out of stock, we have shipments arriving from Hornady multiple times per week. Our volumes assure speedy shipment of your Hornady reloader.

Please call our customer service department at 1-888-273-5623.
Technical Information:
Press Type: Single Stage
Frame Material: Cast Alloy
Frame Design: "O" Frame
Frame Offset: 30 degrees
Frame Opening Size:
Handle Location: Bottom Right
Die Size Accepted: Standard 7/8"-14 threaded dies
Die Bushing Accepted: Yes
Die Bushing Brand Used: Hornady (three included)
Spent Primer Collection System: Side of ram, open top container
Ram Stroke: 3-3/4"
Priming Feature: Positive Priming System (PPS), priming arm and large and small primer cups included.
Automatic Primer Feeder available, sold separately
Number of Mounting Holes: 2
Mounting Hardware Included: No
Warranty: Lifetime
Product Type: Metallic Reloader

! Government Export Restriction ! This item may be regulated for export by the U.S. Department of State or the U.S. Department of Commerce. Please see our Export Policy or contact our customer service prior to placing your order.

Made in USA
Click here for Series 1 - 2 Die - Rifle Set
Click here for Series 1 - 3 Die - Rifle Set
Click here for Hornady Shell Holders