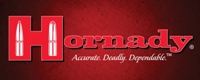 Hornady Lock-N-Load Precision Reloaders Kit
The Hornady Precision Reloader Accessory Kit will allow you the opportunity to produce the most accurate reloads possible.
INCLUDES:
Concentricity Tool
Cam Lock Trimmer
Cam Lock Power Adapter
Lock-N-Load OAL Gauge Curved
Lock-N-Load Comparator Set
Lock-N-Load Headspace Kit
Lock-N-Load Case Prep Trio
Steel Dial Caliper

Lock-N-Load Case Prep Trio
Make case preparation faster and easier than ever with the new Lock-N-Load Case Prep Trio. Its durable brushed aluminum housing and high torque, low speed motor will provide years of dependable use. Speed up your case prep process with the 3-tool capacity and utilize the onboard storage for optional accessories. With three active stations, you can chamfer, deburr and clean primer pockets without having to change tools. The Lock-N-Load Case Prep Trio comes with both inside diameter and outside diameter chamfer and deburr tools.

Cam-Lock Trimmer
Thanks to the unique way the case is locked in place in the shell holder, this trimmer accurately restores fired cases to the correct length no matter the thickness of the cartridge rim. A light touch of the lever locks the case in place or releases it. The Micro Adjust cutter lets you change settings in increments of 1/1000" without having to move the case. Plus, its large diameter, replaceable cutting head is made of ultra-hard tool steel and trims cases up to .50 caliber. Uses only standard Hornady shell holders and pilots (sold separately).
Lock-N-Load Headspace Gauge
The Lock-N-Load Headspace Gauge is used to extend brass life, improve accuracy, and enhance safety. The gauge measures variations in brass before and after firing or re-sizing. It allows for head space comparison between fireformed brass and re-sized brass.
Lock-N-Load Bullet Comparator
Measuring cartridge lengths across the bullet tips is not a reliable (or repeatable) method for measuring your loaded rounds. It's common for variations of up to .025" to exist from one round to the next. Our Bullet Comparator solves that problem by measuring rounds from a reliable surface on the bullet - the ogive - to provide consistent, precise measurements of your rounds. Included are the Comparator body and all 14 bullet inserts for bullet diameters: .172, .204, .224 (5.56mm), .243 (6mm), .257, .264, .277, .284 (7mm), .308, .338, .358, .375, .416, .458.
Lock-N-Load Ammunition Concentricity Tool
This is the first tool on the market to both identify and eliminate bullet runout (or wobble). Just place ammunition in the tool, roll it, identify runout and use the dial indicator thumbscrew to adjust runout to zero. Provides improved accuracy for handloaders, and can be used to true up factory ammo too.
Lock-N-Load O.A.L. Gauges
One of the best kept secrets in accurate reloading is precise bullet seating depth. Regulating seating depth and the resulting jump to the rifling is widely regarded as fundamental to improved accuracy. A few thousandths of an inch change between the bullet and the rifling can make the difference between just so-so accuracy and real tackdriver performance. The Lock-N-Load O.A.L. Gauge is universally acclaimed as the most accurate, easy-to-use and reliable method of obtaining that critical relationship.