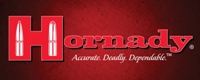 Hornady Lock-N-Load Rifle Bullet Feeder 110V (7/8" thread)
Turn your progressive reloading press into a bench mounted ammo factory!

The Lock-N-Load Rifle Bullet Feeder is designed for the Lock-N-Load AP reloading press. Sold as a complete unit for 22 caliber bullets, a conversion kit for 30 caliber bullets is also available, giving the reloader the versatility to load the two most popular calibers. Plus, it's compatible with other presses and uses the industry standard 7/8"-14 die threads.
The 22 caliber kit accommodates cartridge sizes from .221 Fireball through 220 Swift. The 30 caliber conversion kit will accommodate cartridge sizes from 300 Savage through 300 Rem Ultra Mag.
Coupled with the Lock-N-Load Case Feeder, you'll realize dramatic increases in efficiency and reloading speed - up to 50% faster (based on experience and proficiency).
The Bullet Feeder Die is case activated; the bullet will only feed upon contact with the case. One station is used to feed, seat and crimp the bullet.
Note: The new Rifle Bullet Feeder System must be purchased separately from the Hornady Pistol Bullet Feeder because the hopper systems and die bodies are not compatible. Cast lead bullets cannot be used in either Hornady Bullet Feeder.