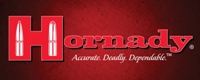 Hornady Lock-N-Load Sonic Cleaner 110 volt
Using a combination of intense ultrasonic cleaning action and a unique cleaning solution, this cleaner quickly removes tarnish, oxidation, and carbon buildup from the entire case, including the inside walls and primer pockets.
Use it to clean gun parts and equipment as well.
Holds up to two hundred 223 cases or one hundred 308 cases. 1.2L Tank.