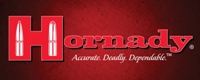 Hornady Match Ammo 6mm ARC 108gr ELD (20 rds/box)
Tested, selected and fielded by a specialized group within the U.S. DoD for its multipurpose combat rifle program, the versatile 6mm ARC does much of what larger cartridges can and everything that smaller cartridges can't. Designed to meet the needs of the world's toughest critics, the 6mm ARC utilizes efficient, high-BC bullets to deliver unprecedented performance from the AR-15 platform. Commercial 6mm ARC offerings will feature bullets selected to deliver ideal performance for hunting, match shooting and personal protection applications.
The 6mm ARC achieves results never before delivered from the AR-15 platform with the ultimate blend of system weight, performance and shootability. Equally at home in AR-15 platforms and short or micro action bolt guns, this load is suitable for applications from personal defense to match shooting, hunting, and military and law enforcement.
Balanced application of cartridge, chamber and propellant design is coupled with bullet selection for optimum all-range performance and barrel life. The 6mm ARC provides excellent terminal performance from an assortment of bullets for a variety of applications.
Caliber: 6mm ARC
Bullet Weight: 108gr
Bullet Style: ELD
Muzzle Velocity: 2750 fps
Muzzle Energy: 1813 ft. lbs.
20 rounds/box, 10 boxes per case
Made in the USA
---
WARNING: YOU MUST BE 21 YEARS OR OLDER TO ORDER AMMUNITION. ALL AMMUNITION WILL BE SHIPPED VIA GROUND SERVICE AT OUR DISCRETION. ALWAYS MAKE SURE YOU USE THE CORRECT AMMUNITION FOR YOUR SPECIFIC FIREARM. DUE TO SAFETY CONSIDERATIONS AND LEGAL/REGULATORY REASONS, WE DO NOT ACCEPT RETURNS ON AMMUNITION. CHECK YOUR LOCAL LAWS FOR ANY OTHER REGULATIONS.
ATTENTION: RESIDENTS OF CA, CT, DE, DC, IL, KS, MA, NJ, NY, OH, RI, AND WA, CHECK YOUR LOCAL LAWS BEFORE ORDERING AMMUNITION PRODUCTS. ADDITIONAL DOCUMENTATION IS REQUIRED FROM RESIDENTS OF CT, IL, & RI BEFORE AMMUNITION CAN BE SHIPPED.
BALLISTIC PRODUCTS RESERVES THE RIGHT TO IMPOSE ADDITIONAL SHIPPING RESTRICTIONS AND REQUIREMENTS TO INDIVIDUAL STATES.
BY PLACING AN ORDER, YOU CERTIFY YOU ARE OF LEGAL AGE AND SATISFY ALL FEDERAL, STATE AND LOCAL LEGAL/REGULATORY REQUIREMENTS PRIOR TO PURCHASE.
View our FAQ for specific requirements and restrictions.
---