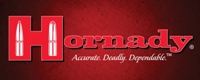 Hornady Precision Hunter 300 PRC 212gr ELD-X
(20 rds/box)
The 300 PRC is an intelligently crafted 21st century magnum cartridge specifically designed to take advantage of long, heavy for caliber bullets capable of delivering the highest levels of accuracy and aerodynamic performance.
Based on the 375 Ruger cartridge case, the 300 PRC is non-belted and uses a standard .532" magnum bolt face and headspaces off the 30 degree shoulder. This results in better chamber alignment than standard belted magnum cartridges and allows for improved stacking and feeding from fixed magazines.
The 300 PRC cartridge and chamber were designed concurrently combining to provide excellent alignment and highly tuned performance. The cartridge case is designed to use common, temperature stable, magnum speed rifle powders producing extremely consistent velocity and increased barrel life compared to currently available magnum cartridges.
Caliber: 300 PRC
Bullet Weight: 212gr
Bullet Style: ELD-X
Muzzle Velocity: 2860 fps
Muzzle Energy: 3850 ft. lbs.
20 rounds/box, 10 boxes per case
Made in the USA
---
WARNING: YOU MUST BE 21 YEARS OR OLDER TO ORDER AMMUNITION. ALL AMMUNITION WILL BE SHIPPED VIA GROUND SERVICE AT OUR DISCRETION. ALWAYS MAKE SURE YOU USE THE CORRECT AMMUNITION FOR YOUR SPECIFIC FIREARM. DUE TO SAFETY CONSIDERATIONS AND LEGAL/REGULATORY REASONS, WE DO NOT ACCEPT RETURNS ON AMMUNITION. CHECK YOUR LOCAL LAWS FOR ANY OTHER REGULATIONS.
ATTENTION: RESIDENTS OF CA, CT, DE, DC, IL, KS, MA, NJ, NY, OH, RI, AND WA, CHECK YOUR LOCAL LAWS BEFORE ORDERING AMMUNITION PRODUCTS. ADDITIONAL DOCUMENTATION IS REQUIRED FROM RESIDENTS OF CT, IL, & RI BEFORE AMMUNITION CAN BE SHIPPED.
BALLISTIC PRODUCTS RESERVES THE RIGHT TO IMPOSE ADDITIONAL SHIPPING RESTRICTIONS AND REQUIREMENTS TO INDIVIDUAL STATES.
BY PLACING AN ORDER, YOU CERTIFY YOU ARE OF LEGAL AGE AND SATISFY ALL FEDERAL, STATE AND LOCAL LEGAL/REGULATORY REQUIREMENTS PRIOR TO PURCHASE.
View our FAQ for specific requirements and restrictions.
---