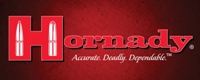 Hornady Precision Hunter 300 REM SA Ultra Mag
ELD-X (20 rds/box)
Accuracy and terminal performance are the cornerstones of Hornady® Precision Hunter® factory loaded ammunition. Great care has been given by Hornady engineers to develop superior, match­-accurate hunting loads that allow the ELD­-X® bullet to achieve its maximum ballistic potential.
Propellants used in the Precision Hunter® ammunition line are clean burning and loaded to uniform capacity for consistent shot to shot results regardless of temperature. This attention to detail provides the highest levels of accuracy and performance uniformity for the most demanding and diverse hunting situations.
Caliber: 300 REM SA Ultra Mag
Bullet Weight: 178gr
Bullet Style: ELD-X
Muzzle Velocity: 2950 fps
Muzzle Energy: 3439 ft. lbs.
20 rounds/box, 10 boxes per case
Made in the USA
---
WARNING: YOU MUST BE 21 YEARS OR OLDER TO ORDER AMMUNITION. ALL AMMUNITION WILL BE SHIPPED VIA GROUND SERVICE AT OUR DISCRETION. ALWAYS MAKE SURE YOU USE THE CORRECT AMMUNITION FOR YOUR SPECIFIC FIREARM. DUE TO SAFETY CONSIDERATIONS AND LEGAL/REGULATORY REASONS, WE DO NOT ACCEPT RETURNS ON AMMUNITION. CHECK YOUR LOCAL LAWS FOR ANY OTHER REGULATIONS.
ATTENTION: RESIDENTS OF CA, CT, DE, DC, IL, KS, MA, NJ, NY, OH, RI, AND WA, CHECK YOUR LOCAL LAWS BEFORE ORDERING AMMUNITION PRODUCTS. ADDITIONAL DOCUMENTATION IS REQUIRED FROM RESIDENTS OF CT, IL, & RI BEFORE AMMUNITION CAN BE SHIPPED.
BALLISTIC PRODUCTS RESERVES THE RIGHT TO IMPOSE ADDITIONAL SHIPPING RESTRICTIONS AND REQUIREMENTS TO INDIVIDUAL STATES.
BY PLACING AN ORDER, YOU CERTIFY YOU ARE OF LEGAL AGE AND SATISFY ALL FEDERAL, STATE AND LOCAL LEGAL/REGULATORY REQUIREMENTS PRIOR TO PURCHASE.
View our FAQ for specific requirements and restrictions.
---