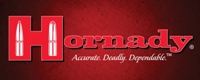 Hornady Rapid Safe RFID Decal
The RAPiD® Safe RFiD Adhesive Decal is made for use with any RFiD-enabled safe from Hornady Security. By using RFiD technology, there's no need to find a key, register a fingerprint, or remember a combination.
The decals can adhere to plastic, glass, metal, wood — nearly any surface. Many people choose to adhere them to their mobile phone.
Instant touch free access with patented RFID technology.
Dimensions: 1.125" x 1.125" x 0.01"