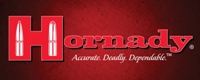 Hornady Imperial Dial Steel Caliper 50075
The Hornady Dial Caliper is perfect for a reloader looking for a tool to precisely measure case and bullet length, inside and outside diameters, primer pocket depth, overall cartridge length, and more. Comes packaged in a protective plastic case included.
Technical Information:
Type: Dial Caliper
Function: Measuring Lengths
Accuracy: .001"
Range: 0-6"
Warranty: Hornady No-Risk Lifetime Warranty
Stainless steel construction with shock-resistant dial.
Precise measurements to .001"
Notes:
Knob at bottom of dial face can be loosened to allow face to turn and thereby 'zero' the caliper.
The screw should then be tightened to keep the setting.
Knob at top of caliper can be tightened to lock down a measurement.