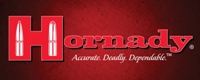 Hornady Sure-Loc Die Locking Ring 7/8" 14 Thread #044000
Clamps around the whole die. Can't damage the threads.
Applies constant pressure across the threads to hold the ring in place.
Most other die rings lock by jamming a set screw directly into the threads.
Remove and replace dies without pliers ruining the lock ring.