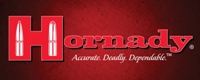 Hornady Universal Handgun hangers
This 4-pack of PVC-coated hardened steel hangers accommodate heavy 22 caliber and larger handguns. Slide onto ½-inch to 1-inch thick shelf.
Hardened steel wire supports heavy handguns(22 caliber and larger

PVC coating won't scratch or damage handgun finish.

Maximizes storage in your gun safe or cabinet.

Slide onto 1/2- inch to 1- inch thick shelf.
Dimensions
2" x 2.6" x 10.7"