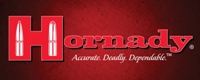 Lock-N-Load Powder Measure
The pioneering design of the quick change Lock-N-LoadŽ Powder Measure has been copied by others but never replicated. Offering the most flexible operation and widest range of use, the Lock-N-LoadŽ Powder Measure can handle charges of .5 to 265 grains of powder when paired with the appropriate insert and rotor.
Metering inserts can be changed with the push of a button, giving handloaders the ability to load everything from small pistol cartridges to large magnums without having to purchase multiple powder measures. Includes rifle rotor and metering insert. Pistol rotor and inserts sold separately.
Features:
Largest charge range in industry
Multiple mounting methods
Push button release function
Adjustable tension
Precision tolerance
Small and Large drop tubes